Fujitsu, as a Direct Member and Sustaining Partner of XBRL International, takes a financial and strategic leadership role in advancing XBRL through the support of XBRL International's technical work.

Fujitsu is one of only four organisations Globally to hold this level of membership which evidences our continued investment and development of the XBRL standard worldwide.
Therefore we actively participated also as a silver sponsor and exhibitor at the Data Amplified 2017 conference organized by XBRL International which took place in Paris, on November 6-8, 2017.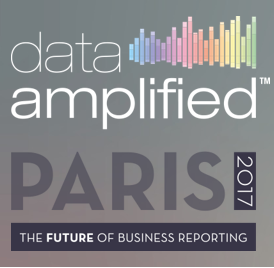 This year's conference had few tracks that prepared institutions for the future of business reporting one of them was related to upcoming "ESMA Mandate".

Fujitsu team contributed to several sessions and run the following presentations:
"Hidden Insights: AI Enhanced text analytics on XBRL Financial Statements" - Makio Onogi

"What you see is what you get: A Vision for Digital Corporate Reporting" - Sebastian Gurgul