Functionality
ADMEWORKS Predictor is a Web based client/server application that can serve multiple users at a time. Evaluations are scheduled on the server side, and after being submitted run with no further user intervention. Once logged into the system, user enters personal workspace which is stored at the server site. Data are structured into worksheets. One can think about a worksheet as a drug screening project directed at finding best candidates for an experimental assay. Each worksheet contains a set of molecular structures. For these molecules, one can select a set of ADMET properties and requests the system to predict it.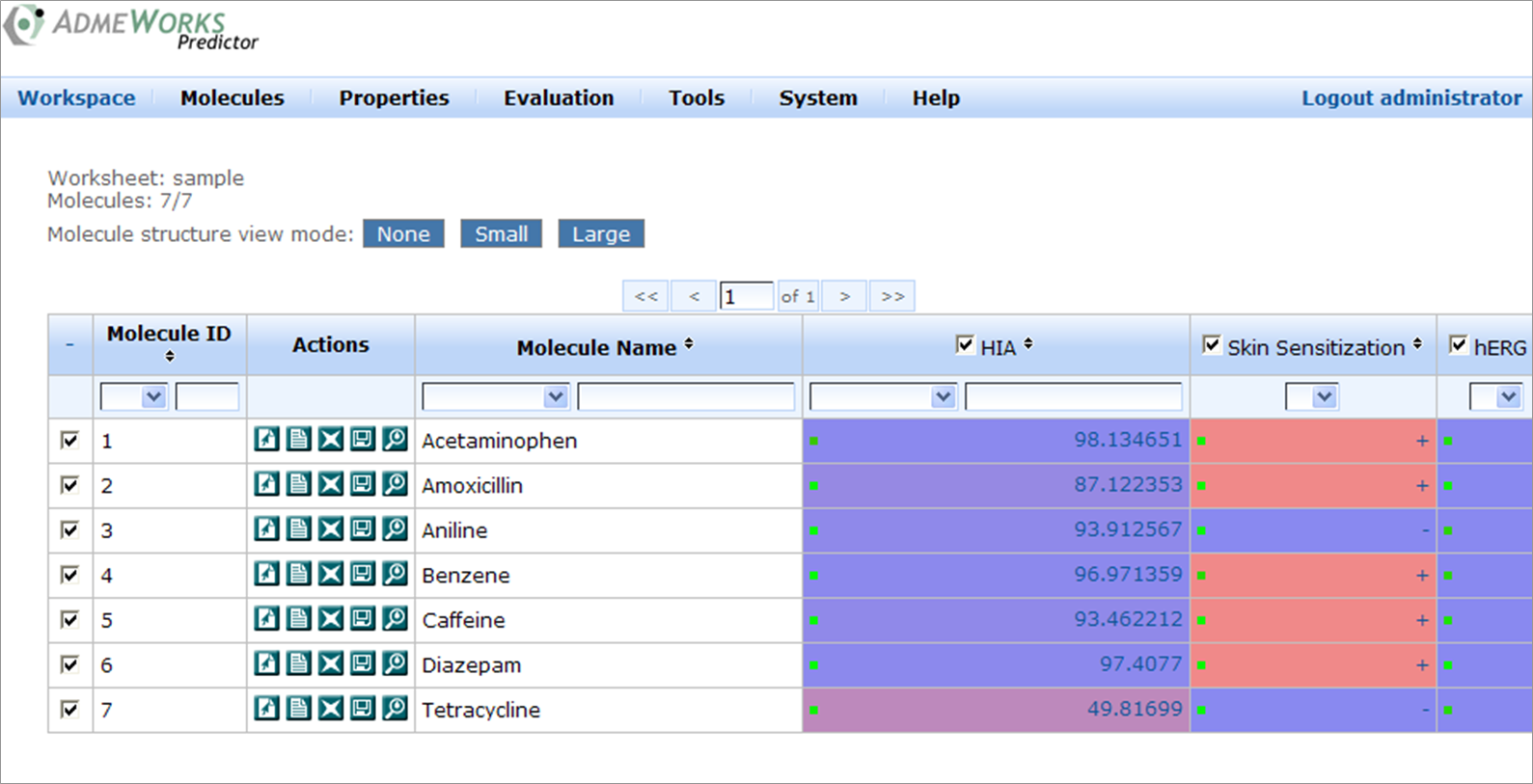 A worksheet can contain tens of thousands of molecules. The sort and filter functions narrow down prediction results from a set of drug candidates to a subset worth detailed analysis. For a single prediction result, detailed analysis can be done to asses the validity of the prediction. This analysis includes looking at the molecular descriptors contributing to the result, as well as the comparison of the analyzed molecule against molecules used for building the prediction model.
Besides calculating and analyzing ADMET properties, one can perform many tasks related to the management of drug screening projects: removing a worksheet, updating an existing worksheet, or creating a new worksheet. Worksheets may be shared with other users.
External properties, e.g. experimental values, can be imported and analyzed within the worksheet. Finally, ADMEWORKS Predictor facilitates the generation of virtual libraries of chemical compounds.