Database Structure
ADME Database contains information on CYP and other Phase I and Phase II enzymes and a number of variants, which significantly contribute/are tested in the metabolism of xenobiotics (drugs and other chemicals) and endobiotics in humans in vitro and in vivo.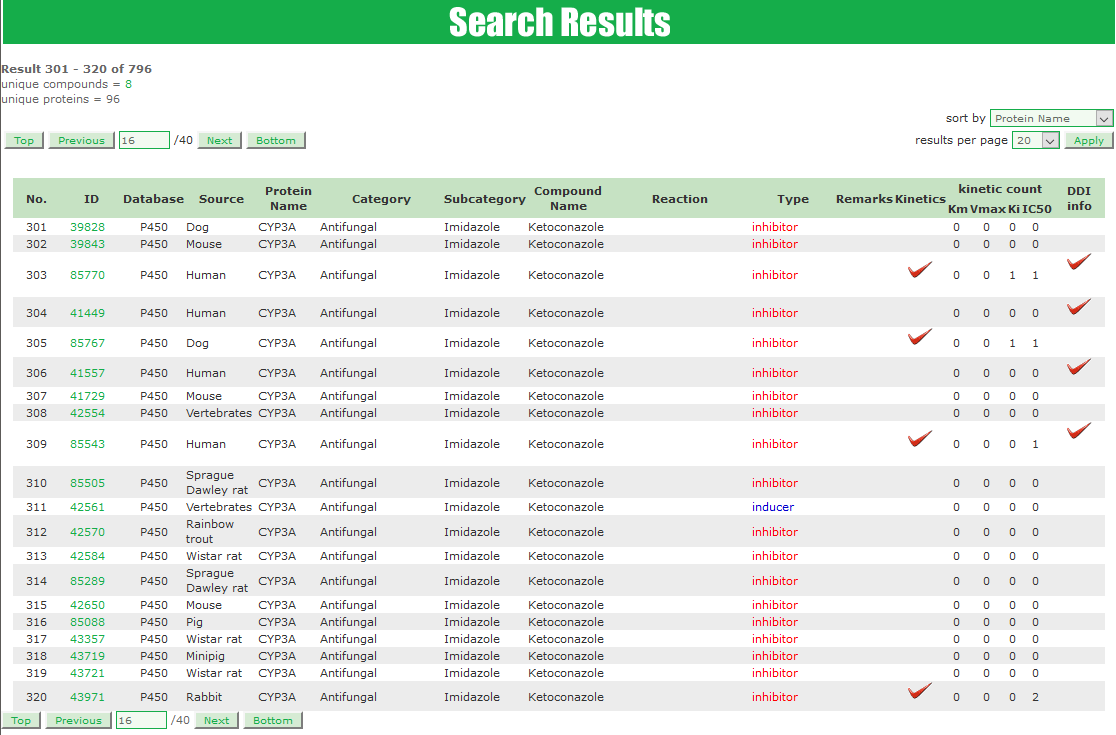 ADMEBD contains three sub-databases:
Drug Metabolizing Enzymes Database:

Provides information on specific interactions for a given substance with Human Phase I Enzymes such as P450 (CYP), FMO, AKR, MAO and AO; Human Phase II Enzymes such as Esterases, UGT, GST, and SULT.
Contains over 72 800 entries for CYPs and about 15 400 for other enzymes.

Kinetic Metabolism Database:

Database contains entries extracted from Human Cytochrome P450 metabolism database references providing numerical data on major kinetic parameters relevant for use in drug developing/application studies.

Transporters Database:

Provides information on more than 400 Transporters (including ABCs, OATPs, OCTs, OATs, SLCs) involved in drugs transport, physiological compounds, nutrients, and other chemicals and metabolites.
Contains over 34 000 entries.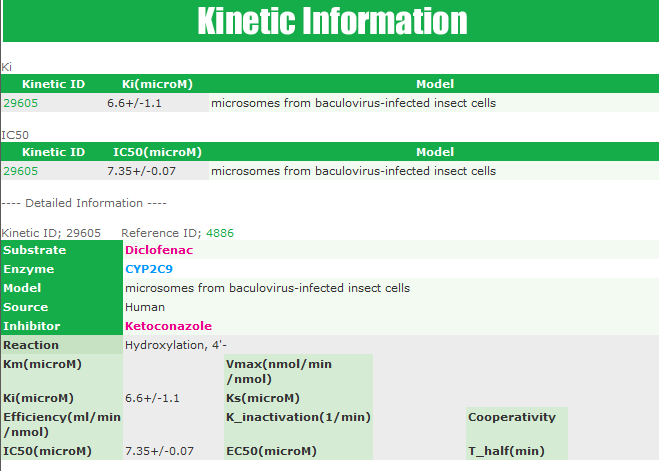 Detailed information for each entry includes the following data items:
Protein information about either enzyme/transporter.
Metabolic reaction.
Interaction type (substrate, inhibitor, inducer, activator).
Drug/Metabolite structure.
References linked to PubMed.
Kinetic information: in vitro assay model, Km, Vmax, Ki, Ks, Efficiency, IC50, EC50, t1/2 and more.